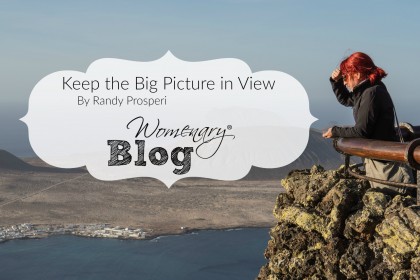 War, rumors of war, challenges, setbacks, earthquakes, pain and suffering are real, persistent, and ongoing. The promise is clear. The bigger question is: "Will I choose to focus only on those things, or will I choose to root myself in the Sovereign Lord who allows these things?"
The short book of Habakkuk begins with a question: How long, O Lord, must I call for help? (Habakkuk 1:2, NIV). Stop and read Habakkuk.
It is ok to call for help.
It is ok to feel as if God has abandoned you.
It is ok to feel like everything and everyone is stacked against you.
It is ok to feel like the world is caving in.
Habakkuk did.
Something interesting happens next. God raises up the Chaldeans (Babylonians). That seems odd and paradoxical. We would think God is eliminating the Chaldeans. I would want that more; but that's not how it plays out. Perhaps God is allowing your Babylonians so you can be reminded He is FOR you. We forget that.
Read Habakkuk 2 (NIV). The Woes line up, one to five:
"'Woe to him who piles up stolen goods and makes himself wealthy by extortion!'" (2:6)
"'Woe to him who builds his realm by unjust gain to set his nest on high, to escape the
clutches of ruin!'" (2:9)
"'Woe to him who builds a city with bloodshed and establishes a town by crime!'" (2:12)
"'Woe to him who gives drink to his neighbors, pouring it from the wineskin until they are
drunk, so that he can gaze at their naked bodies.'" (2:15)
"'Woe to him who says to wood, 'Come to life!' Or to lifeless stone, 'Wake up!'" (2:19)
Reconciliation is coming. Get the big picture in view.
Read Habakkuk 2:2-3 (NIV): Then the LORD replied: "Write down the revelation and make it plain on tablets so that a herald may run with it. For the revelation awaits an appointed time; it speaks of the end and will not prove false. Though it linger, wait for it; it will certainly come and will not delay." We are encouraged to wait for the vision to be fulfilled. There is certainty it will come. Wait. Get the big picture in view.
Read Habakkuk 3:17-19 (NIV): Though the fig tree does not bud and there are no grapes on the vines, though the olive crop fails and the fields produce no food, though there are no sheep in the pen and no cattle in the stalls, yet I will rejoice in the LORD, I will be joyful in God my Savior. The Sovereign LORD is my strength; he makes my feet like the feet of a deer, he enables me to go on the heights.
Getting from 3:17 to 3:18,19 is incredibly hard. When everything familiar seems stripped away, when I feel empty, when I lack faith, when trust is breached, I must get to 3:18-19. I must keep the big picture in view. God is my strength. He lifts me to the heights. Habakkuk starts with How long? and ends with God is my strength. We must get there.
Read Revelation chapters 4&5. God is on the throne. This is our hope. Believe it. It is going to happen. We have an incredible privilege to be invited into the story of God to make a difference and to influence our generation.
"You are worthy, our Lord and God, to receive glory, honor and power" (Revelation 4:11, NIV).
---
Randy Prosperi
Randy Prosperi was born in Houston and has lived in Tyler with his wife of 16 years and 2 daughters since 2001. He holds a Masters in Christian Education from Dallas Theological Seminary and a Bachelors of Business Administration from Stephen F. Austin. Randy joined the mission of Womenary as a Professor in 2017.