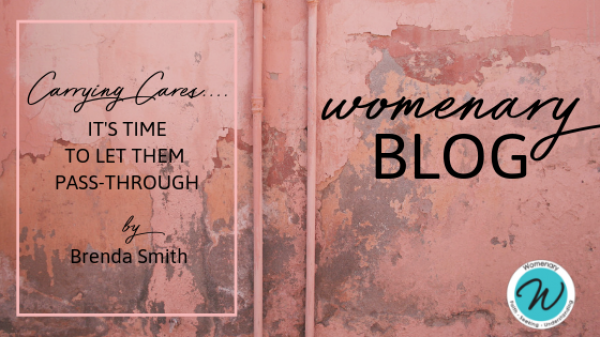 Would you describe yourself as "caring"?
Would your friends use "caring" when thinking about you?
Do you ever feel like you just can't care anymore?
Think of all we have to care about: the well-being of our children and grandchildren, our health, those who don't know Jesus. Then consider the situations around us: pastors incarcerated in the middle East or China, wounded warriors, the plight of children kidnapped and dragged into human trafficking, endangered animals, the injured and abused elderly. I don't need to go on, do I? We have a full plate of issues for which we can care deeply.
What happens when a website overloads? It crashes. Remember in the old days when you plugged in your hair dryer, your hot rollers, and someone turned on one or two appliances in the kitchen? What happened? Everything went out because the circuit overloaded and the breaker flipped. We are like that too. We care and care and care; and then one day, the switch flips. We protect ourselves by putting up emotional walls and allowing nothing more to enter. I call it my toggle switch—it is flipped from on to off.
For some months I have pondered this, after hearing my friend Steve Brown speak at The Cove in Asheville, NC. Steve has a radio ministry and has been a family friend for decades. His announced topic was Regaining Spiritual Vigor. He began: "It is like depression, but it's not; it's like anxiety, but it's not; it's like laziness, but it's not." Intriguing.
Then he said, "It's acedia. A-C-E-D-I-A." I had never heard the word.
Acedia means the state of spiritual torpor. It means the condition of not caring; and at its worst, not caring that you don't care. That is not a good place to be, is it?
For some reason this concept really caught hold of me. There certainly have been times in my life when I have felt so overwhelmed I just couldn't take on one more thing, times when I couldn't even pray because I was exhausted spiritually and physically.
Steve went on to say this was related to one of the 7 deadly sins: sloth. I wasn't raised in a Catholic home so I wasn't especially familiar with that list; however, I was raised by a mother with a strong work ethic and I definitely understood the meaning of sloth. It meant, "Brenda, get up and get your room clean", or "Yes, I mean for you to get those bathrooms done or those dishes washed or…fill in the blank." Laziness was not abided in my house. Sloth was a fancy word for being a slug.
At first, I struggled to see the connection between being overwhelmed by caring for the needs and pains of the world, and being lazy. Caring was hard spiritual work. How could it be idleness?
Then it hit me.
The laziness, the slothfulness, and the sin were in seeing that the caring was my job—that I was to carry all these cares. That was wrong!
We were created to be pass-through instruments, like a pipe. We were meant to be God's transportation system for these cares. He allows us the privilege of bringing them to Him. Actually, He requires us to do this.
I am a visual person; I am always trying to figure out a way to draw a picture for myself. Here is where I settled: a sponge and a pipe.
Think of a sponge.
What happens when you pour water on it? It grows and grows, doesn't it? Then there comes a time when it becomes saturated, and what happens? It begins to leak because it cannot absorb any more water.
Now think of a pipe.
What happens when you pour water through a pipe? Does it fill up? If it is in good working order, does it ever leak? No! It continues to be a pass-through with unlimited potential.
Let's look at ourselves.
When we make the choice to just take on the cares of others and keep them, we are making the choice of "sponging up". We absorb and absorb and absorb; then we saturate. And we either click off or we start leaking. In Ecclesiastes 5:3 (NET) it says, dreams come when there are many cares. I hope I am not the only one who has those "can't get there" dreams, or "being chased and having feet in concrete" dreams. Solomon was so right.
In some of my dark days I had a dear friend who would cry, laugh, and pray with me. One day I said to her, "Joyce, this isn't fair. I am putting all this on you and you are going to fall under the weight." Without a blink of an eye she responded, "Oh Brenda, I don't keep these prayer requests. I just pass them on to the Lord. He is precious to let me be part of loving you."
That is a pass-through attitude.
We are to share in the lives of others; but we are to immediately pass those cares on to the Lord, lifting them up in prayer. Theologian F.B. Meyer said, "Treat cares as you treat sins. Hand them over to Jesus one by one as they occur."
That is being a pipe. That is being a pass-through.
Look at the spiritual implication of carrying cares. It makes us feel holy, but it is sin. That sounds harsh; but it is sin. It is sin because it is sloth. This is where I made the connection.
It is lazy to keep the cares to ourselves and not do the spiritual work of bringing them to the Lord.
It gets worse—it's actually idolatry. Holding on to the cares of ourselves or another without passing them on to the Lord is arrogance. It's assuming we can handle our own problems or come up with solutions for the problems of others. Don't misunderstand. I am not saying we don't listen, don't empathize, don't care. No, I am encouraging us to do that more. I am saying: as the Lord gives us the privilege to be involved in the lives of others, He gives us the responsibility of passing those cares on to Him. We are still walking through life with others. We are still sharing the hurts and the pains; but we don't sponge them and try to hold on to them. We act as God's pipeline.
Undoubtedly, as I have mentioned the words care, prayer, passing them on, you have been thinking about a Bible verse, haven't you? I Peter 5:7 (NET): casting all your cares on him because he cares for you. I cannot tell you how many times I have quoted that verse to myself or to others. But I also had never studied it in context or in light of acedia.
1 Peter 5:6-7 (NET) says: And God will exalt you in due time, if you humble yourselves under his mighty hand by casting all your cares on him because he cares for you.This passage focuses on humility and the avoidance of pride. The word "by" is powerful, and the key. We demonstrate humility, which pleases God, in the act of casting our cares on Him instead of holding on to them.
Peter is telling us: God wants us to be humble, acknowledging that we don't have the answer to our cares.
God is pleased when we come before Him in humility, not in pride. He isn't impressed with our "I can do it myself" attitude. He isn't impressed at all with our "there's nothing that I can't do" frame of mind. Peter tells us God commands us to cast our cares on Him—that is the sign of humility. These are not touchy-feely, warm and fuzzy verses. They are a statement of strong admonition.
When we cast our cares in obedience we are no longer spiritually lazy; and, we are no longer spiritually overwhelmed.
But we aren't finished with this passage. Verse 8 says, Be sober and alert. Your enemy the devil, like a roaring lion, is on the prowl for someone to devour(1Peter 5:8, NET). Doesn't this seem like a strange placement for these words? Maybe at first read; but let's look more closely.
When are you the most vulnerable?
When are you at the end of your spiritual rope?
How many times have you been totally exhausted feeling you have nothing left for God?
How many times have you felt: I can't even pray?
When Peter wrote his letter, he wasn't writing to people in the happiest times of their lives. Their stock market wasn't at an all-time high; they weren't all "moving on up"; they weren't wearing designer clothes and driving luxury cars. In fact, they were suffering great persecution. They were in tough, tough times. They were on the verge of being overwhelmed.
Peter wrote about ways to handle the situation. One of them was to make sure they were effective members of the body of Christ. He was really practical.
Our enemy wants us overwhelmed.
Our enemy wants us to think we are doing good by taking on the cares of everyone and everything.
Our enemy wants us to fall in complete spiritual and emotional exhaustion, because then he can take us out of the game.
Our God loves us though and wants us to enjoy the pleasure of being used by Him. He wants us to know that He is the answer. He is the one who holds the key to all the problems we face.
In Isaiah 46:4 (NET) the Lord says, "Even when you are old, I will take care of you, even when you have gray hair, I will carry you. I made you and I will support you; I will carry you and rescue you."
That is the secret—He carries us; He is our caregiver. Then we are His pipe, not a sponge.
I heard the story of a little boy walking along a road with an extremely heavy pack on his shoulders. A man came along in a horse-driven buggy and offered him a ride, which the boy readily accepted. After a short time, the man said to the boy, "Why are you still carrying that load on your back?" "I didn't want to make it too heavy for the horse." We laugh, but I can think of times I carried much on my back which the Lord wanted me to roll onto Him.
We are to share one another's burdens, but not assume them.
We are to help our brothers and sisters bring those burdens to the Lord. I read a Catholic blogger who wrote of following the counsel of a church father: "Bring your cares and break them on the cross." Let's be a community of faith who loves deeply and participates in the lives of one another by bringing our cares to the cross.
Whether we think of acedia as an ancient part of Roman Catholic tradition, or as a reminder of spiritual vitality, we are commanded to live humbly. One of the ways we demonstrate this spiritual discipline is to live with a "by" attitude, by casting our cares—the cares of our family, community, and world—on the Lord. To consider ourselves spiritual by sponging up is sin. We limit our usefulness and open ourselves to the fiery darts of the evil one.
Let's study Peter's words in light of humble obedience, and put aside spiritual sluggishness.
---
Brenda Smith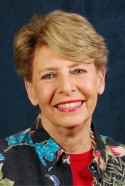 Brenda A. Smith is President/CEO of BWF Project,Inc., a non-profit corporation organized to archive and relevantly communicate the wisdom and lifework of Fred Smith, Sr., and the Breakfast With Fred Leadership Institute organized to stretch and bless the next generation of leaders…to the glory of God.She speaks nationally on issues of aging, caregiving, Women of the Shield, and purposeful Christian living, authored Divine Confinement; edited Breakfast With Fred, co-authored Perseverance, and has written for Today's Christian, and www.buildingadultministries.com She was a weekly columnist for the Pagosa Sun (Pagosa Springs, CO) and a guest columnist for the Marshall News Messenger (Marshall, TX). She writes a blog seen on www.bwfli.com bi-monthly and a daily scripture application post on facebook.